From award-winning filmmaker Dan Habib comes INTELLIGENT LIVES, a catalyst to transform the label of intellectual disability from a life sentence of isolation into a life of possibility for the most systematically segregated people in America.
Help us create a more inclusive world.
We'll be offering special opportunities for people
on our mailing list. Sign up so we can stay in touch.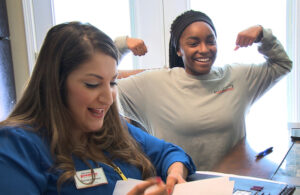 Free Postsecondary Transition Films and Guides
Watch four FREE films that show effective practices in postsecondary transition.
"Can any attempt to measure intelligence predict a person's
value, or potential to contribute meaningfully to the world?"
-Chris Cooper